Hi everyone!!!
I am really really happy today!!! I finished Ryosuke's wallpaper!! YEEEEAAAAYYY!!
I did this will all my heart since last night. Gladly I finished today.
I always did about 5-6 for other JUMP's members, and for sure for Ryosuke is moreeeeee and I also make for phone wallpaper. Doing this is sooo bad for my heart. I stared at you since last night you know, Ryosuke! hahaha~ XD
As always I included the clean version and also the mosaic one.
Douzo!! I hope you all love it! and Please don't troubling yourself to choose which one to use. Just use all of it! XP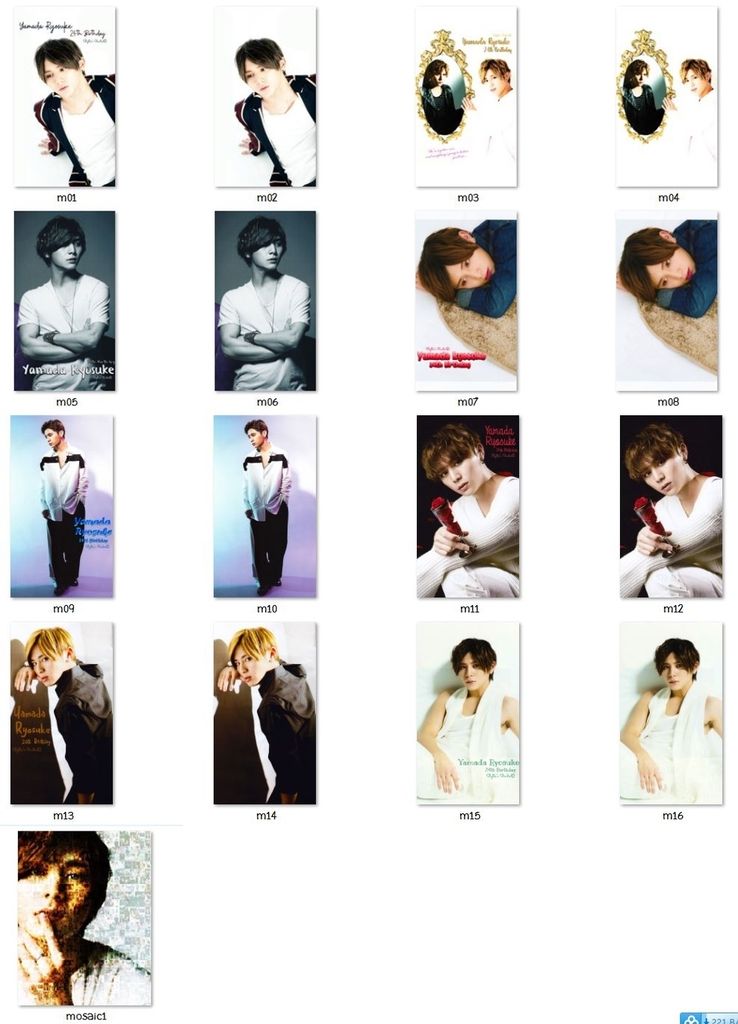 ( Download Link )
Current Music: Westlife - I Lay My Love on You
Current Mood:

excited